UCS Cosne – Paris FC [0-2] : The adventure continues !
Reduced to 10 players, the Parisians won (0-2) against a valiant team of UCS Cosne (N3) this Saturday, in the eighth round of the French Cup.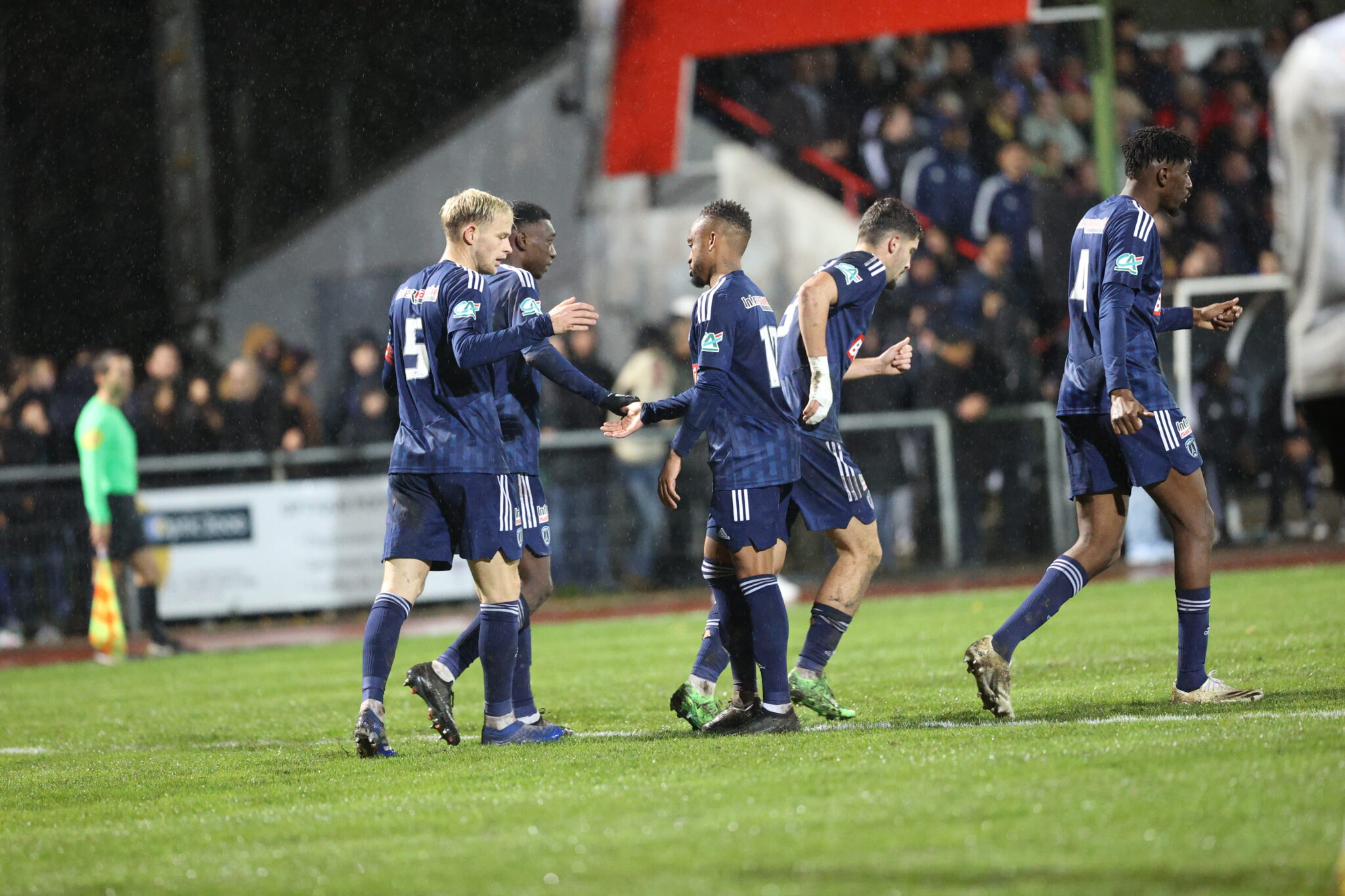 Highlights
4′ Guilavogui opens the score!
25′ Yves Dabila is sanctioned for an excessive commitment. It seems severe.
45′ Bernauer's free kick hits the wall.
56′ Nice breakthrough of Setigui Karamoko who runs in the middle, his shot is pushed back by a Cosne defender.
59′ Beautiful save by Vincent Demarconnay on a well placed header!
65′ A mix-up in the Parisian area on a set piece, but the defense manages to clear it!
77′ Lebo Phiri's shot on the edge of the box is deflected by the Cosnois goalkeeper!
83′ Alimami Gory doubles the score!
89′ Dangerous free-kick at the entrance of the Parisian surface which lands in the gloves of Vincent Demarconnay !
The analysis
Solid, Paris FC continues its adventure in the French Cup. The Parisians start the game with brio and make the difference from the first minutes of play with a first goal in the 4th minute. Under the pressure of Cosnois and pushed by their public, the fouls follow one another. Yves Dabila is sanctioned with a red card (25th). Then in numerical superiority, our opponents create several frank opportunities to equalize… In vain, in particular thanks to an imperial Vincent Demarconnay. At the end of the game, Alimami Gory on the right side sees his cross deflected by Dubois and deceives the Cosnois goalkeeper (0-2, 83e). Paris FC finishes its game in control against a valiant Cosne team. Congratulations to Cosne for its historical journey!
Technical sheet
UCS Cosne – Paris FC : 0-2
Goals : Guilavogui (4th), Dubois (own goal, 84th)
Yellow cards : to Cosne, Kalozafy (8th), Touré (45th), Blaide (56th), Barrique (73rd)
Red card – Paris FC, Dabila (26th)
Paris FC: Demarconnay – Bernauer, Dabila, Gueho, Karamoko, – Gory, Lasne (Mandouki, 76e), Phiri, Kebbal (Lefort, 46e) – Guilavogui (Bacha, 76e), Caddy (Iglesias, 86e).