In accordance with the French Sports Code, the Paris FC Association is responsible for the management of the club's women's and men's amateur sections, i.e. all of its youth and women's teams, from the football school to the U19 team.
Patrick Gobert, Association Chairman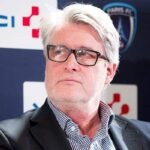 "A football club is like a big family. As President of the Association, my mission is to preserve its social dimension, to animate it as well as possible by creating links like in any other sports club. As a major player in its territory, Paris FC has an even greater duty to set an example. We reach out to young people from an early age by offering education through football. By relying on qualified, committed and responsible educators, Paris FC aims to help players progress while ensuring their personal development and the transmission of values such as respect, tolerance and solidarity. Proud to welcome so many members, our ambition remains to remain a reference as a training club and to develop the spirit of the second chance…. I am not forgetting the parents and especially the volunteers, without whom all this would not be possible. I would like to thank them and encourage those who would like to join us. Players, families, educators, volunteers, we are all part of the same family, that of Paris FC."
The Ligue of Amateur Football has awarded the "Label Jeunes Elite" to Paris FC. This highest distinction rewards all the work done by the club in the capital with young people.
This label highlights the diplomas of our educators, the quality of the training project, the capacity to receive players, the number of players at the club but also the educational project.
900 members
44 teams
50 youth coaches
100 leaders
20 referees
The VINCI Cup, a tournament that symbolises the DNA of Paris FC
The VINCI Cup is an international U15 tournament organised by Paris FC and its main partner VINCI. Since 2016, the VINCI Cup has established itself as a benchmark tournament in this age category. At the end of August, the best French and European teams now meet to win this prestigious tournament.
"The VINCI Cup is a real success and a tournament that improves with each edition, which proves that it has its place in the football world. It has become a real pre-season tournament: clubs include it in their diary and we have prestigious clubs from all over Europe asking to come back every year. From this point of view, I think we can only be pleased to see what this tournament has become." François-Brice Hincker, Director of Communications, VINCI Autoroutes
"We wanted to symbolise our partnership with VINCI by creating a major youth tournament. The VINCI Cup is fully in line with Paris FC's desire to promote training. We are proud to see that after only a few editions, the VINCI Cup has become a reference tournament on the French and international level. I would like to thank VINCI, which has made a great effort to bring this project to life." Pierre Ferracci, Chairman of Paris FC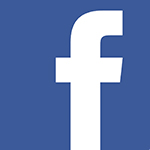 Danone Nations Cup, a reflection of quality training
The Danone Nations Cup is the world's largest football competition for boys and girls aged 10 to 12, and has become one of the most important events on the footballing planet for its sporting and educational value.
Regularly successful in this competition, Paris FC has had the chance to represent France twice in the world final. In 2015 and in 2019, Paris FC was the only French team at the world tournament. On both occasions, the young Parisians finished the competition in third place.
Main partner
Major partners
Official partners
Institutional partners