Paris FC – Rodez [2-0] : Smoothly
For its return to the D1 Arkema, Paris FC won against Rodez (2-0). Without forcing too much, the players of Sandrine Soubeyrand did the job.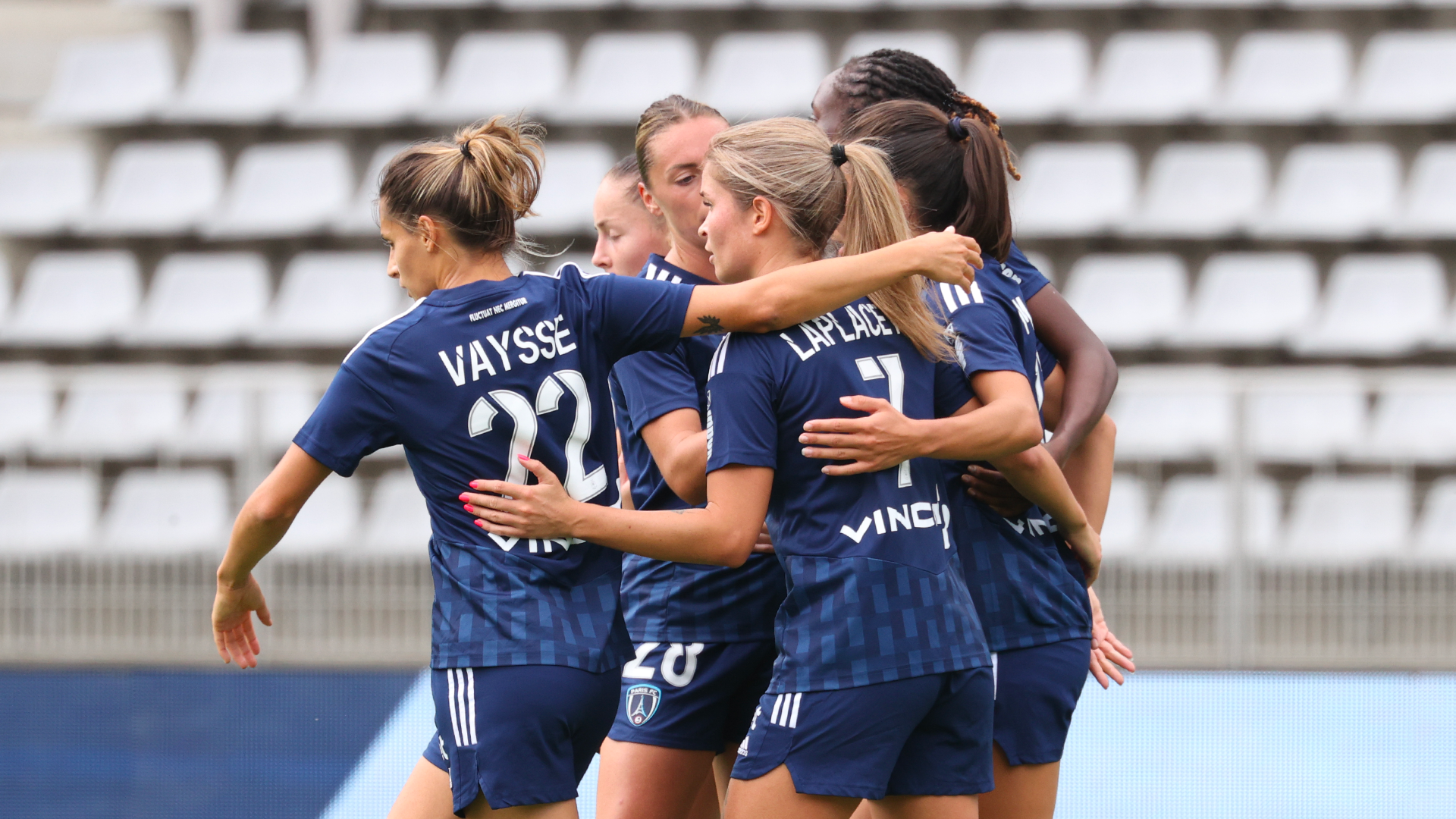 Highlights
26′ Clara Mateo's shot was cleared by the goalkeeper, but Tess Laplacette followed and scored. Offside position!
28′ GOAL ! Well served by Ouleymata Sarr, Clara Mateo opens the score with a shot between the legs of the goalkeeper! 1-0
31′ Post! On the left side, Ouleymata Sarr temporizes and tries a cross shot… The ball ends up on the post.
72′ GOAL! Mathilde Bourdieu shoots a beautiful dry shot from the entrance of the surface, past the Ruthenian goalkeeper! 2-0
The analysis
The D1 Arkema made its return to the Stade Charléty with a first match against Rodez, promoted this season. The start of the game of the Parisians is rather timid. The Ruthénoises, on their side, try to make some incursions. Without any great danger for the players of Sandrine Soubeyrand. The game is decanted at the half-hour, moment chosen by Clara Mateo to open her goals counter in championship from this first day.
In the second half, the Parisians change their system and find some automatisms. With 20 minutes to go, Mathilde Bourdieu, who came in during the game, scored her first goal of the season with a dry shot from the edge of the box. Without realizing a big game, the players of the club of the Capital win without trembling.
The technical sheet
Paris FC – Rodez : 2-0
Charléty Stadium.
209 spectators.
Goals : Mateo (28′) and Bourdieu (72′) for Paris FC.
Warning : Hall (90+3′) for Rodez.
Squad : Nnadozie – Soyer (Aigbogun, 67′), Butel, Greboval – Laplacette, Vaysse, Le Mouël (Corboz, 66′), Fleury (Bourdieu, 56′) – Mateo (Binaté, 82′), Sarr (Sow, 67′), Thiney.