Paris FC pays tribute to Pelé at the Brazilian Embassy
This Thursday, Paris FC was received at the Brazilian Embassy to pay a last tribute to the legend Pelé. The club was represented by Raí, Fabrice Herrault, a female player and four players.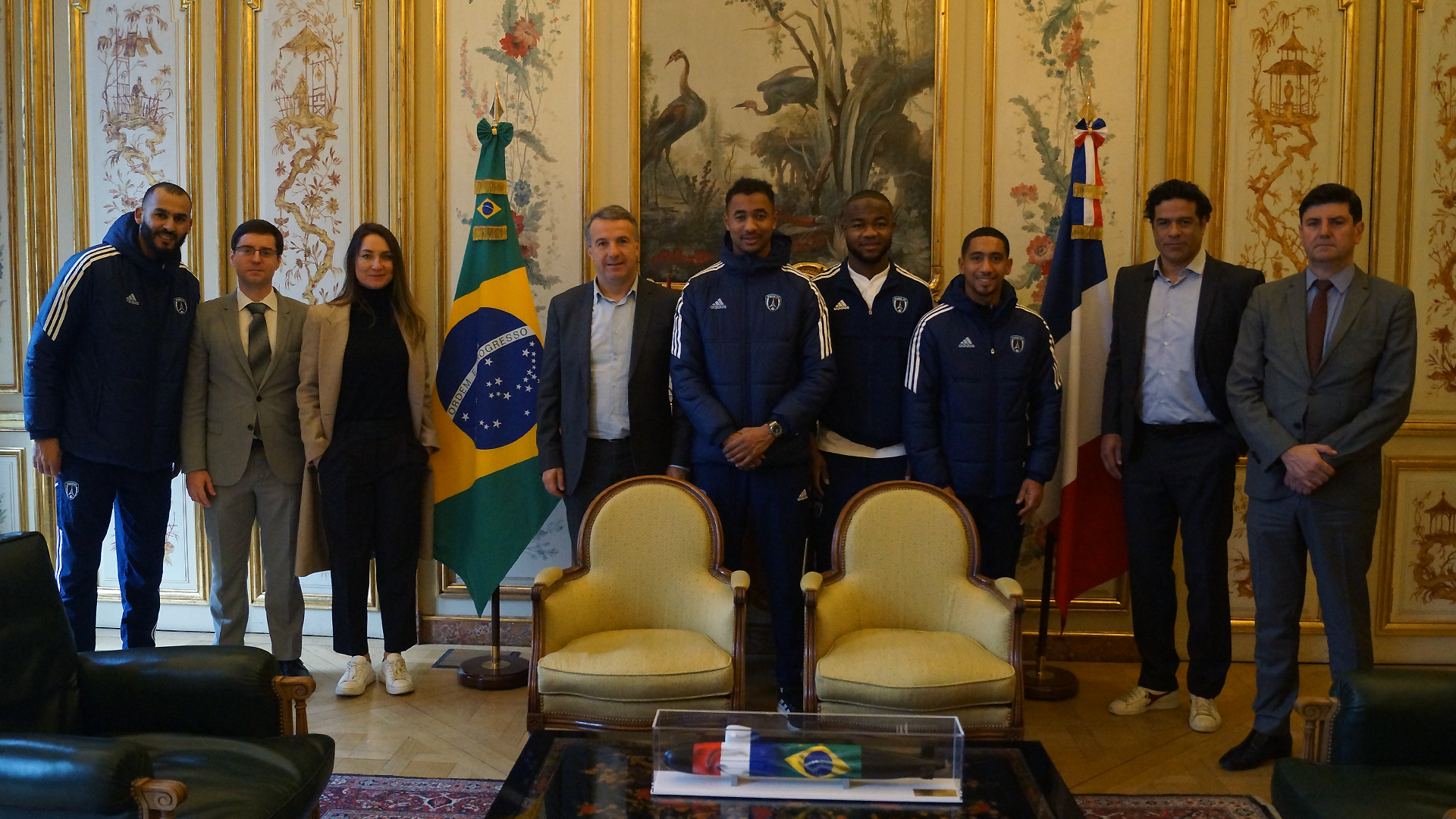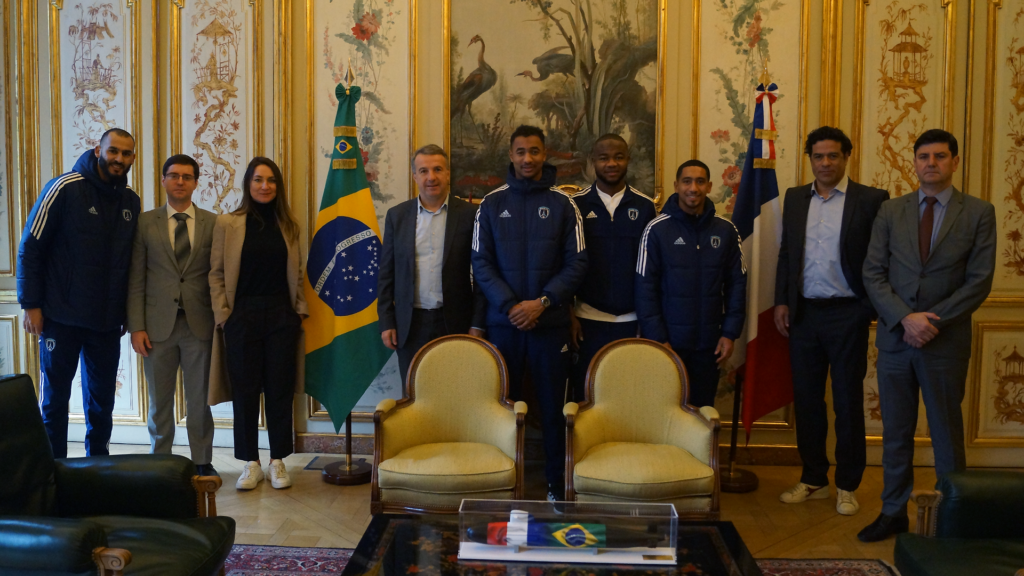 Raí, Paris FC Ambassador, Fabrice Herrault were accompanied by Gaëtane Thiney, Samir Chergui, Jonathan Iglesias, Yves Dabila, and Khalid Boutaïb to the heart of the 8th arrondissement of Paris.
At the request of the Brazilian Embassy, Paris FC paid a last tribute to the legendary Pele who passed away on 29 December. The management of the club and the players were received by Caio Renault, Minister Counsellor of the Embassy and Felipe Pinchemel, Secretary of the Embassy. After a guided tour of the Embassy and a warm welcome, the members of Paris FC wrote a few lines and signed the booklet of condolences that will be sent to the family of the deceased.
Paris FC once again sends its condolences to the family and friends of King Pele.