Paris FC on official visit to Bahrain
At the beginning of this week, Pierre Ferracci, Chairman of Paris FC, Fabrice Herrault, Managing Director and Raí, the club's ambassador, travelled to Bahrain. They were received by Shaikh Nasser bin Hamad Al Khalifa, son of the King of Bahrain.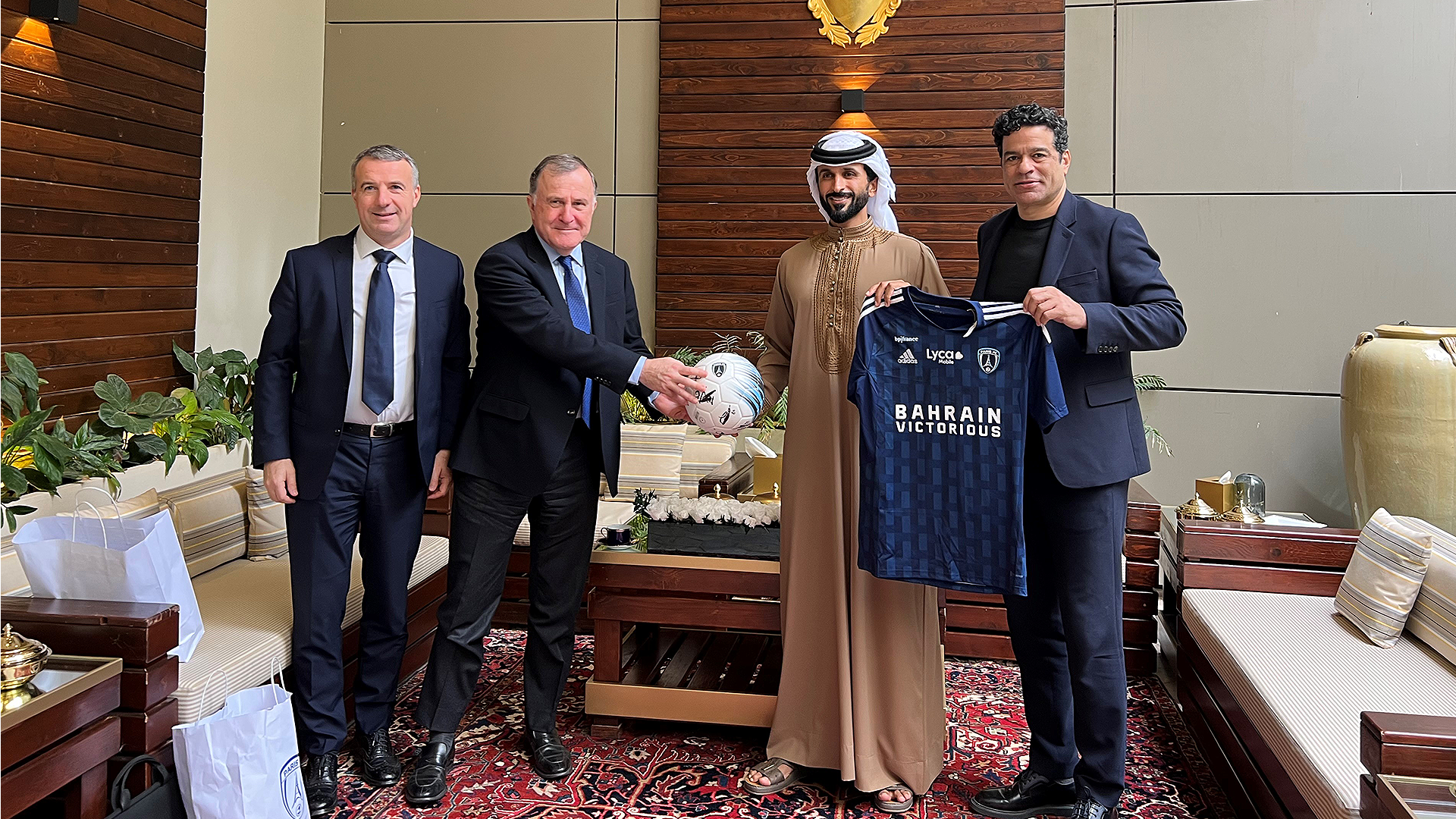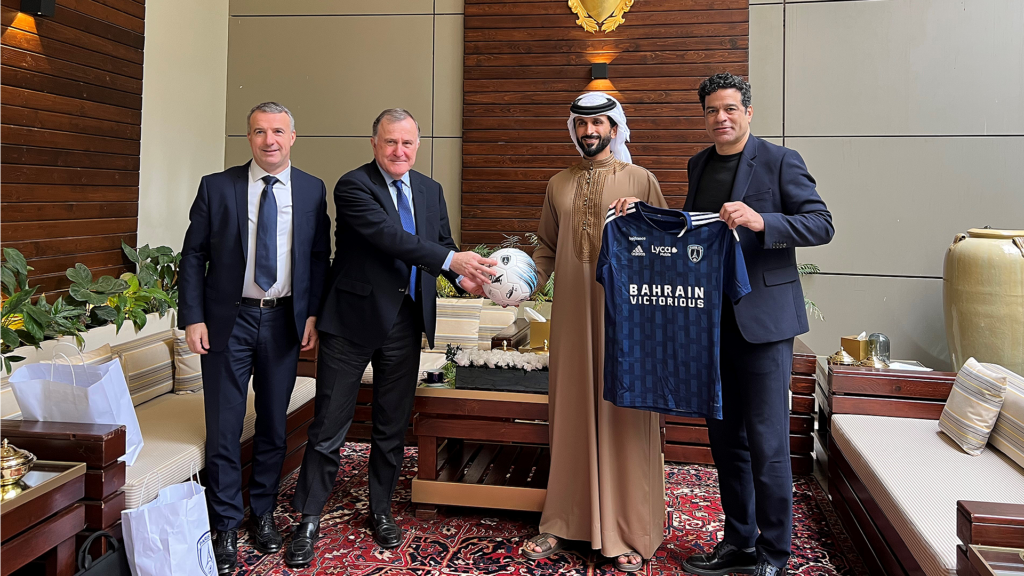 With a view to strengthening the links between Paris FC and the Kingdom of Bahrain, Pierre Ferracci accompanied by Fabrice Herrault and Raí met with His Highness Shaikh Nasser bin Hamad Al Khalifa in Manama.
Training and promotion at the heart of the discussions
The two parties took advantage of this meeting to discuss the continuity of the partnership. The training of young Bahraini footballers in the country was the subject of in-depth discussions. Among other topics, the members of the Paris FC management and Shaikh Nasser discussed the promotion of Bahrain's image in France and Europe.
Paris FC also received the encouragement and support of Sheikh Nasser, who was very attentive to the objectives of the men's first team's promotion to Ligue 1, as well as to the results of our women's team and the teams of the training centre.
This meeting concluded with the presentation of two shirts to Prince Nasser, emblazoned with his favourite number. A new moment of constructive and friendly exchanges.
Paris FC is delighted with this solid partnership with the Kingdom of Bahrain, which offers great prospects both from a sporting and economic point of view.