Paris FC becomes Sorare's exclusive partner to launch digital cards of Parisians players
To continue its digital development, Paris FC is delighted to announce today an exclusive partnership with Sorare, which has become an official partner of the club.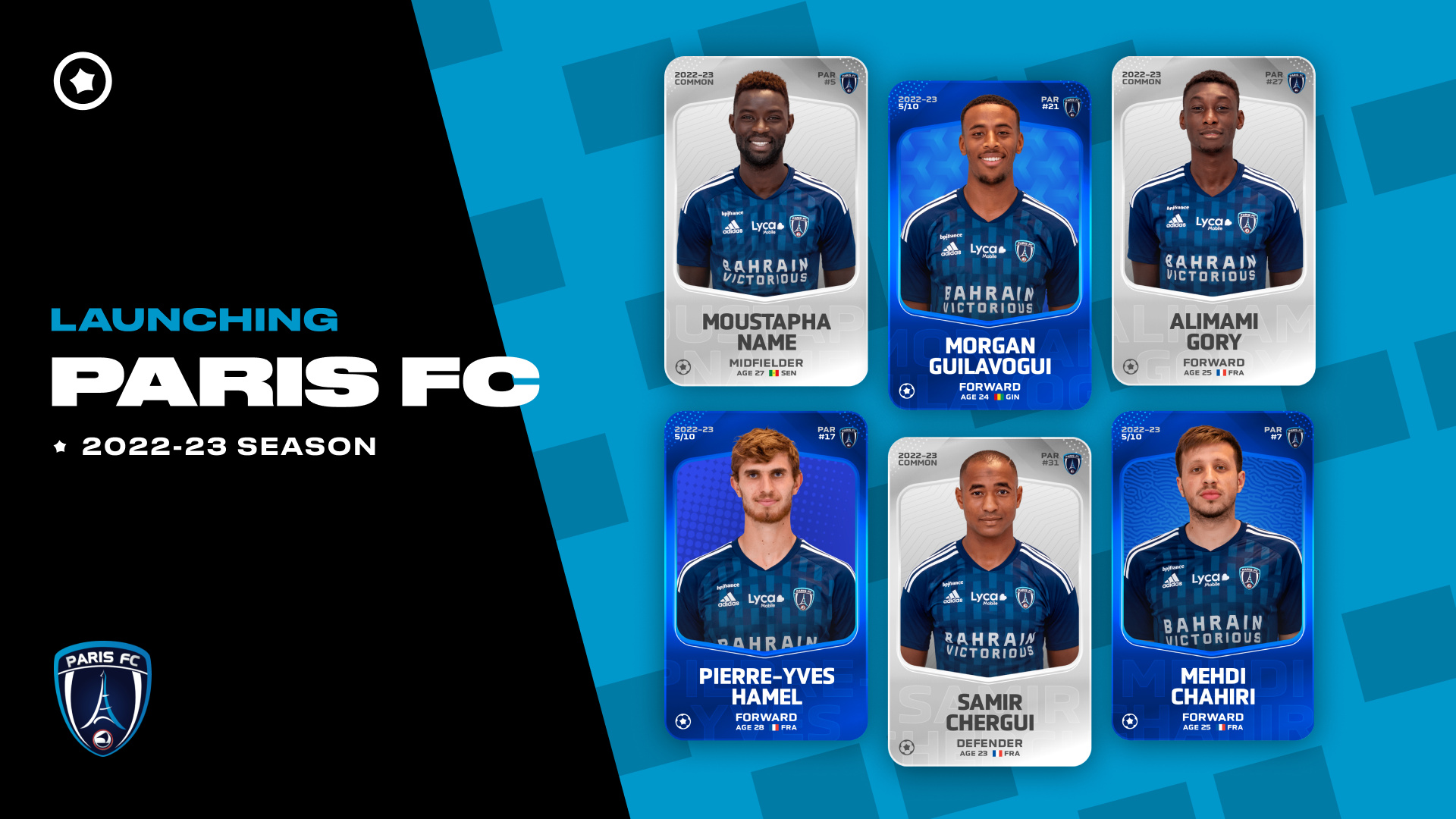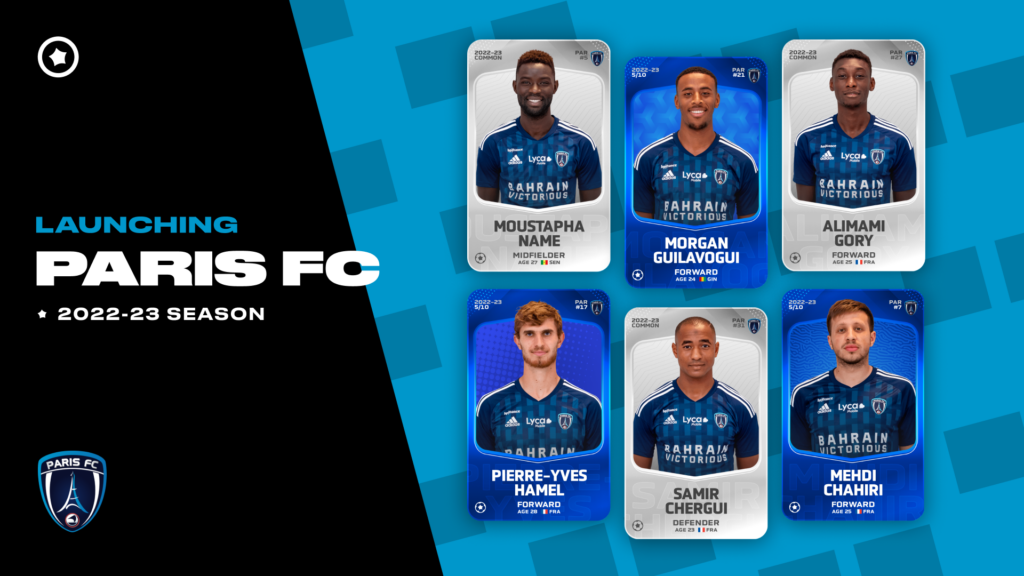 Paris FC players will now be part of the Sorare collectible cards, allowing football fans to extend their passion through fantasy football championships.
This new partnership will increase the international visibility of the club, developing new fans and creating a new category of income.
This also demonstrates the attractiveness of Paris FC and Ligue 2, whose talents are scrutinized around the world.
For the next 2 seasons, Paris FC supporters will now be able to extend their passion through a unique digital experience allowing them to collect cards from Parisian players.
Beyond the collection of cards, Sorare offers a free fantasy football game consisting of becoming a "manager" and demonstrating each supporters knowledge of football by composing a team of five players who can participate in a tournament, depending on the real performance of these players. In addition to being used in traditional tournaments such as the Global All Star competition, Paris FC cards can be used in a "Second Division Europe" competition since Sorare will be launching a new fantasy mode for the occasion where users can exclusively compete with player cards of players playing in the second division in Europe.
Fantasy football game collectors and players from 185 countries will therefore now have access to Paris FC players, whose performances will be scrutinized even more closely by these scouting experts from around the world.
For Paris FC, partnering with Sorare represents a unique opportunity to gain visibility with more than two million football fans around the world already registered on the platform, while offering a new experience to supporters already accustomed to frequenting the stands of Stade Charléty.
Pierre Ferracci, President of Paris FC: "We are very proud to welcome Sorare as an Official Partner of Paris FC. This partnership with a world leader in sports entertainment, which offers an original and attractive platform, fully meets our need to enrich the experience of our supporters, to connect them and make them interact with new generations of fans around the world. . This arrival of Paris FC in the world of NFT is part of the digital strategy carried out by the club, and aims to develop its notoriety, both nationally and internationally. »
 Thibaut Predhomme, Chief of Staff, Sorare :"We are very happy to become a partner of Paris FC, to support this historic Ligue 2 club in its digital development and to offer its supporters the opportunity to strengthen their passion for this It's also a great chance for our community of two million players around the world to be able to connect with the club's fans and become collectors of its most talented players". 
ABOUT  SORARE
Sorare was created by sports fans for sports fans. Sorare is transforming the online sports fan experience and giving its community a new way to connect with the clubs and players they love. Located in Paris and New York, Sorare is financed by world-class investors including Benchmark, Accel, Softbank and footballers Gerard Piqué, Antoine Griezmann and Rio Ferdinand. The list of all partner clubs and organizations is available here.
 Site Web​ – ​Linkedin​  –  ​Twitter​ –  ​Discord – Press Kit
 ABOUT PARIS FC
Founded in 1969, Paris FC has been a club in full expansion for several years. With a training center located in Orly, Paris FC aims to establish itself permanently in the professional world, aiming for the rise in Ligue 1 of its men's first team in the coming years, and by becoming the one of the best men's and women's training clubs in France.
By finishing 3rd in D1 Arkema last season, the women's team qualified for the preliminary round of the UEFA Women's Champions League.
MEDIA CONTACTS
Sorare : press@sorare.com
Paris FC : valentin.paris@parisfc.fr
NOTE TO EDITORS
A) How does the Sorare fantasy football game work?
On Sorare, users, called Managers, compose their virtual teams of 5 players: a goalkeeper, a defender, a midfielder, a forward and a field player.
Managers play their players in different championships for which the conditions of participation are clearly defined and which may concern, for example, the age of the players or the region of the clubs to which they belong.
Each team is ranked and finds itself in competition with the others within the classification which is based on the real performances of the players during the real matches. The higher the position of the Managers in the ranking, the more valuable the prizes they win.
Players are ranked by rarity. Each footballer has a limited number of cards bearing his likeness: 1,000 Limited cards, 100 Rare cards, 10 Super Rare cards and 1 Unique card. Managers compete against each other to collect cards on Sorare's platform.