HISTORY HAS BEEN MADE !
They did it! The Paris FC players have achieved a historic game by eliminating one of last season's Champions League semi-finalists, Arsenal.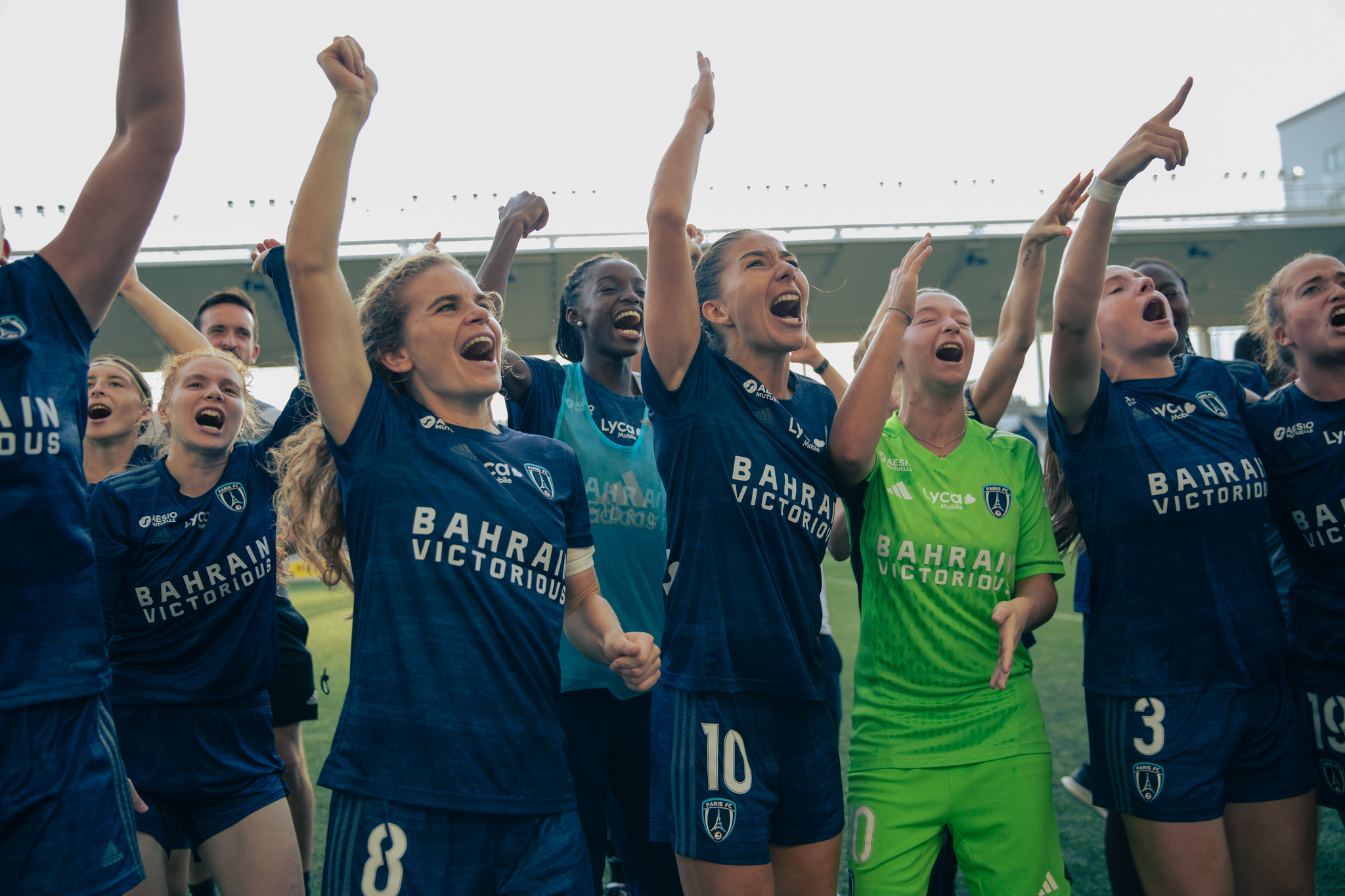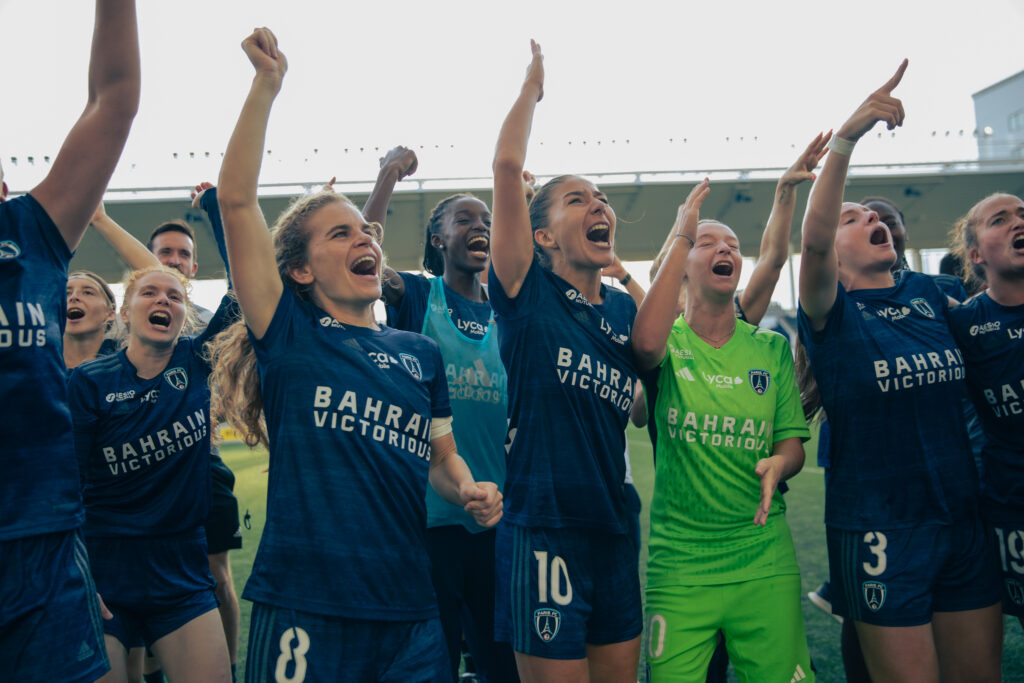 Saturday 9 September 2023 will go down in the history of Paris FC. The Parisians came from behind to beat the mighty Arsenal in a match that was completely out of control.
Like any self-respecting outsider, Paris FC had nothing to lose and everything to gain against the former semi-finalists of the 2021/2022 edition. After two assists against FC Kryvbas on Wednesday, Mathilde Bourdieu found the back of the net to score a magnificent double in the space of 2 minutes! The first goal came as a surprise when Julie Dufour crossed and fired against the far post. Bourdieu then headed in the second ball to score the first goal of the match. Just a minute later, she was sent clear by her captain Gaëtane Thiney. Mathilde won her one-on-one and slid the ball wonderfully between the keeper's legs for the goal. Against all the odds, Paris FC were leading Arsenal by two goals to nil in the 56th minute. But the dream only lasted a few minutes, as Arsenal eventually came back and equalised in excessively long and tense extra time.
Both teams went into extra time. There was another thunderbolt in the 105th minute. Julie Soyer pounced at the far post on Louise Fleury's cross and, with a superb finish, put Paris FC back in front and in with a chance. It took another ten minutes for Alessia Russo to score twice and extinguish the hopes of the Parisians by again, equalising for Arsenal (3-3). End of extra time.
It was the famous penalty shoot-out that decided between Arsenal and Paris FC. Théa Greboval was first up and scored. Then it was the turn of young Célina Ould Hocine, who opened her foot and placed the ball just under the bar – unstoppable! Third markswoman, Clara Mateo. Her shot hit the post and went into the net. Our goalkeeper Chiamaka Nnadozie then shone, saving from Frida Maanum and Alessia Russo. Young French international Louna Ribadeira caught Zinsberger off guard and fired home to send Paris FC through to the second round of the 2023/2024 Champions League play-offs!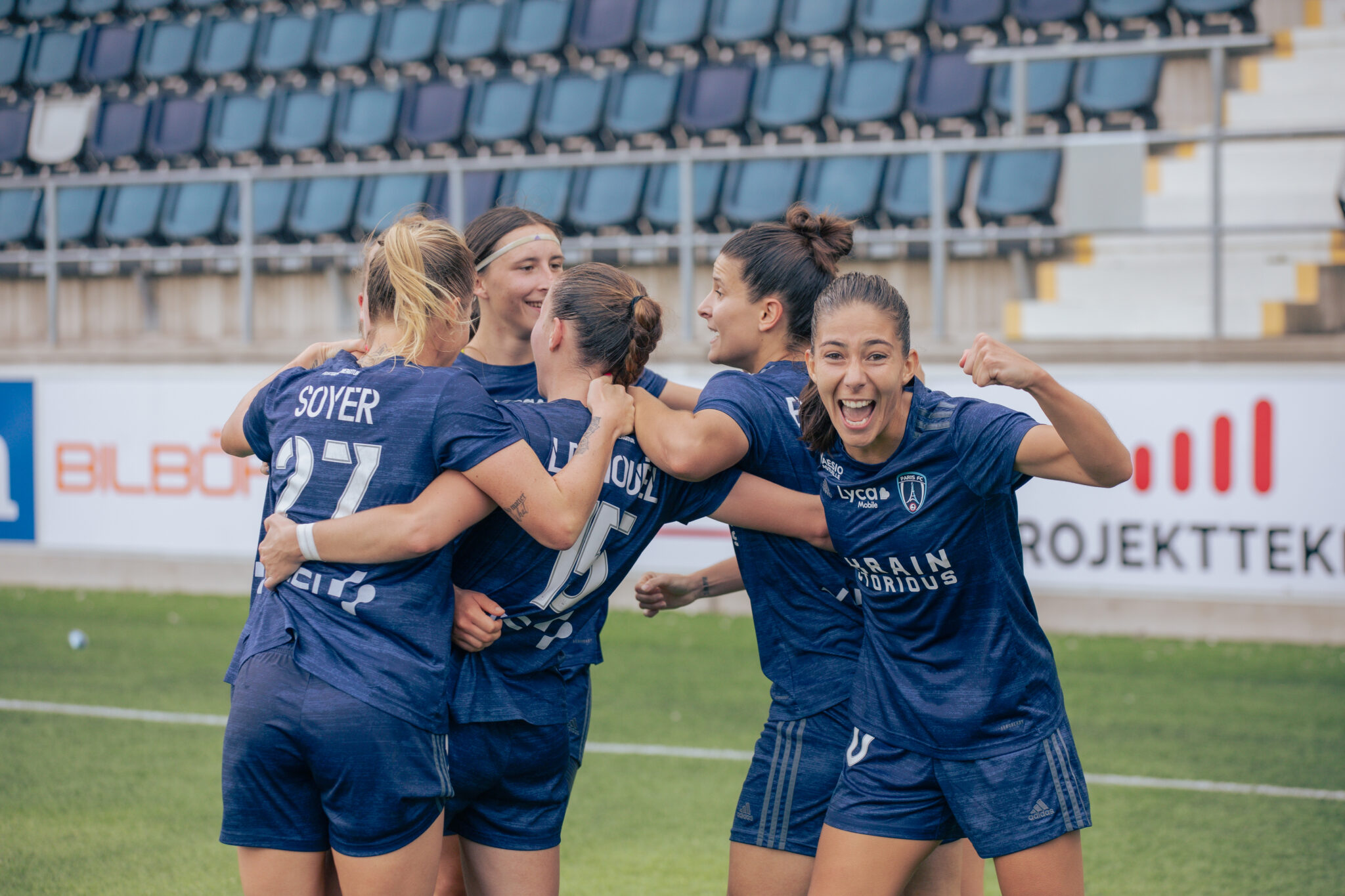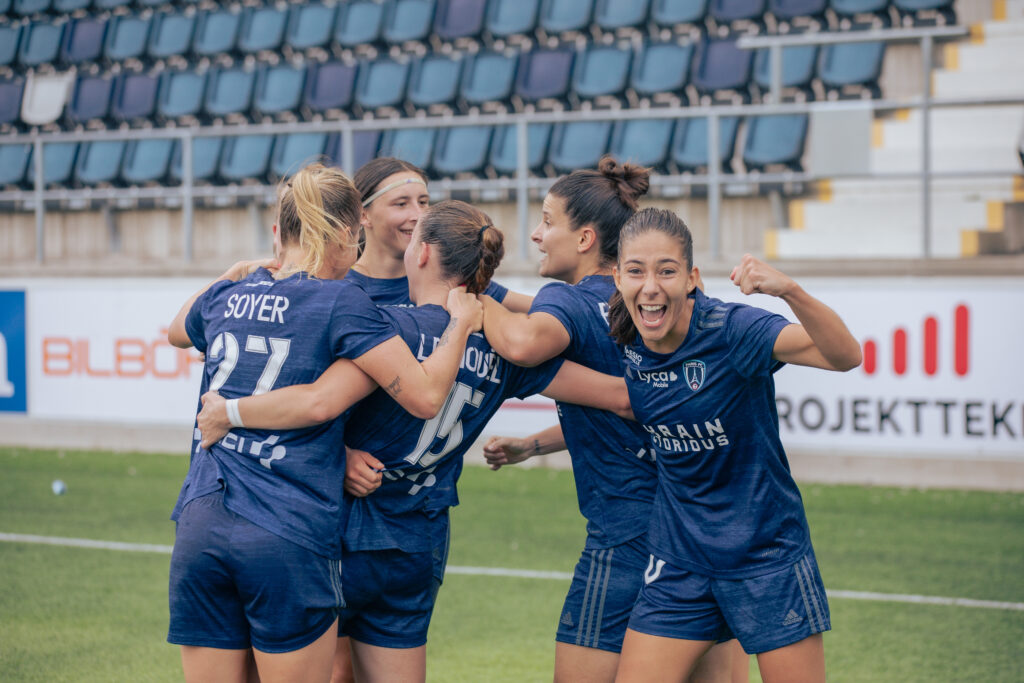 Draw :  Friday 15 September at 1pm, Nyon.
First leg: 10/11 October.
Second leg: 18/19 October.
Paris FC's starting XI :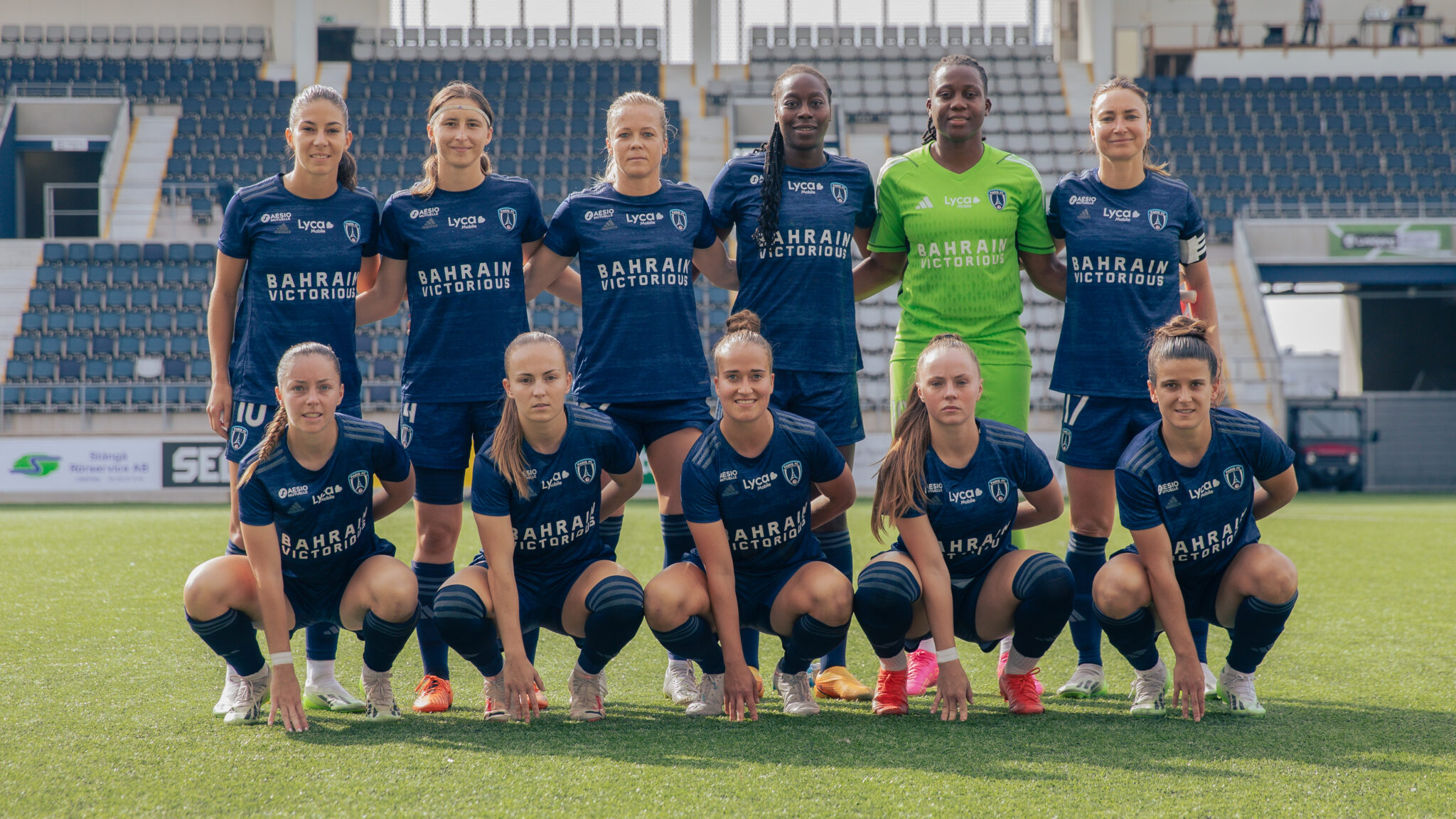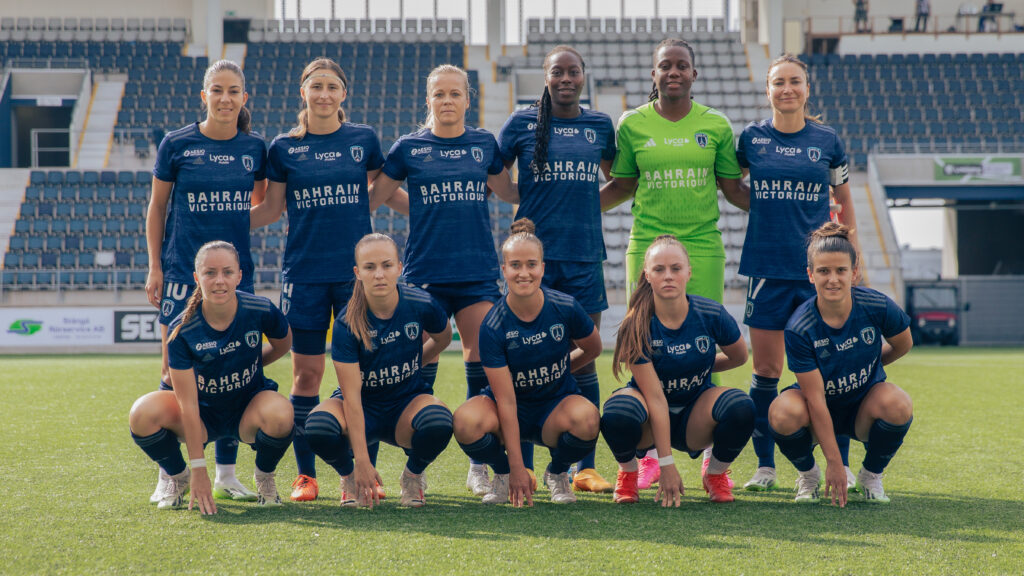 Technical data
Arsenal – Paris FC : (2) 3-3 (4) (half-time: 0-0)
Buts : Bourdieu (55′ 56′), Soyer (105′)
Starting XI : Nnadozie – Soyer, Gréboval, Sissoko (Ould Hocine 94′), Bogaert (Abdullina 79′) – Le Mouël , Korosec, Thiney (N'Dongala 70′) – Dufour (Fleury 77′), Bourdieu (Ribadeira 77′), Mateo