Paris FC – PSG [0-0] : A nice point
After an excellent game, Paris FC hung up PSG at the Stade Charléty (0-0). This draw against the French champion in title brings Sandrine Soubeyrand's players a little closer to Europe.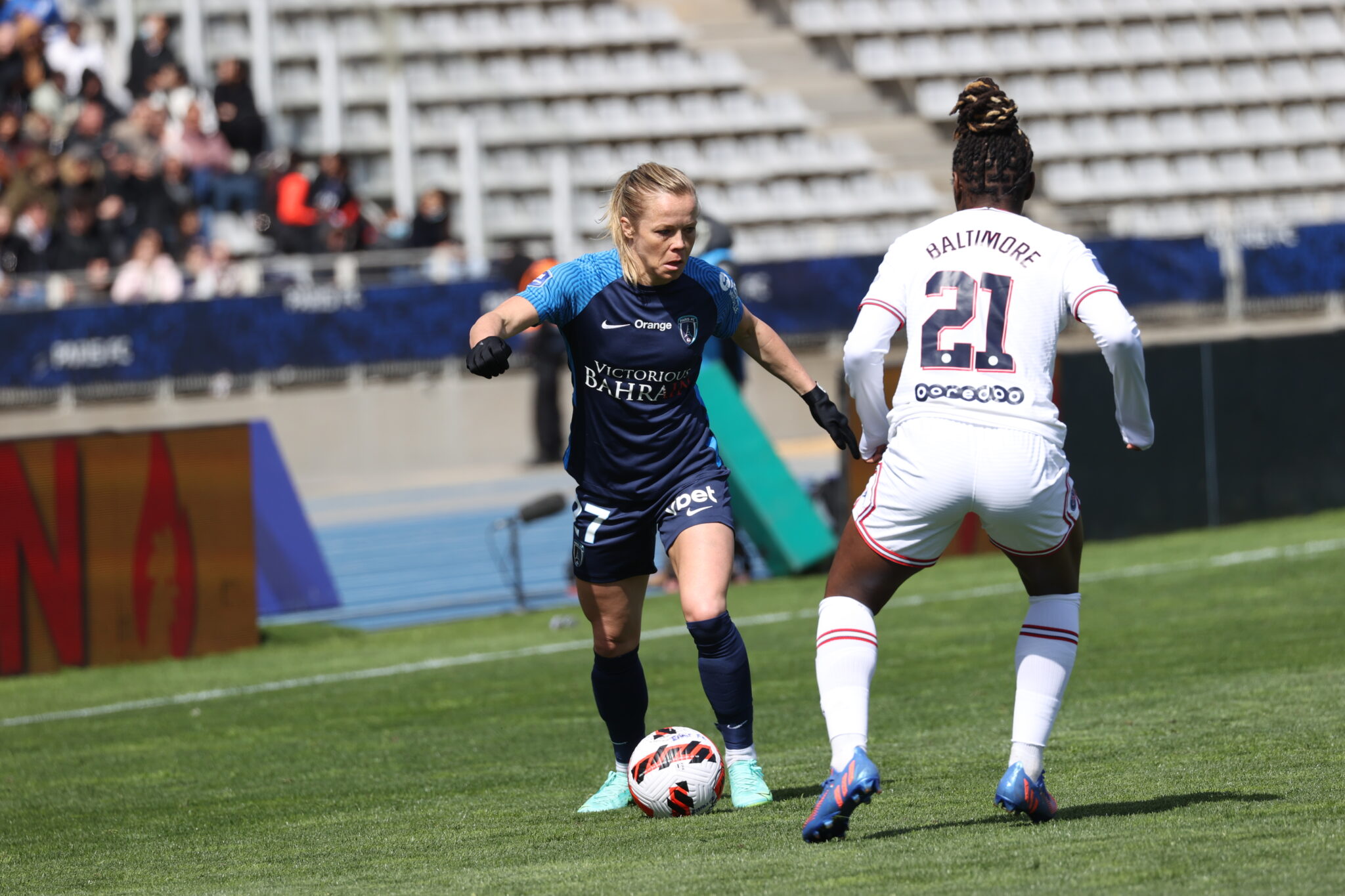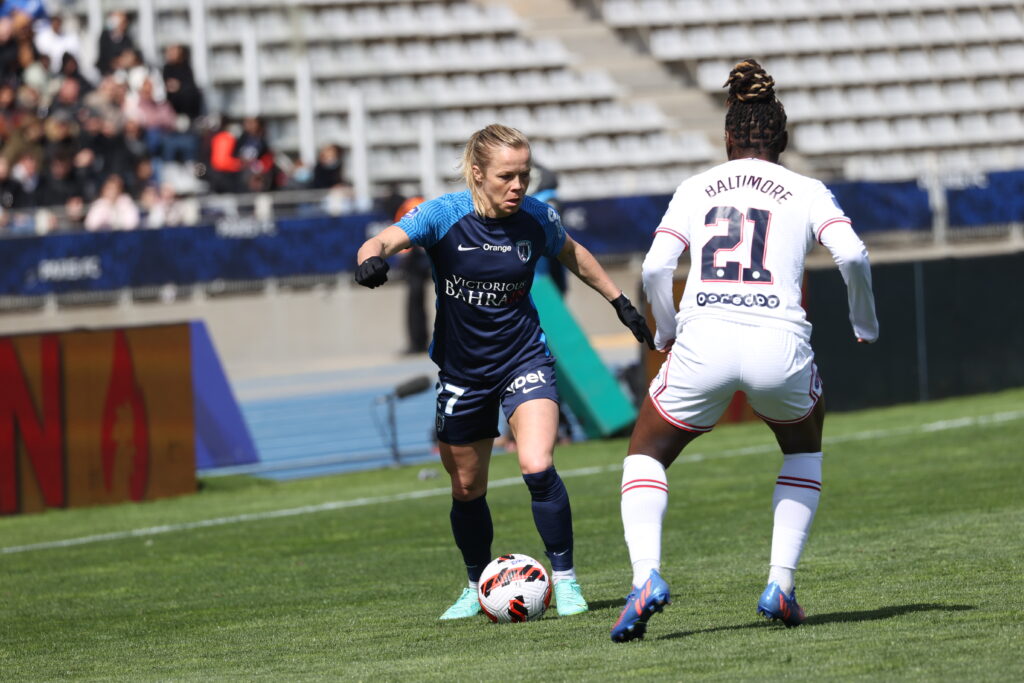 3′ Paris FC gets a penalty. Daphne Corboz goes for it and sees her shot stopped by the goalkeeper.
28′ Loss of ball which is close to be paid very dearly… But Annaïg Butel defends well in front of Diani.
49′ What an acceleration of Mathilde Bourdieu who drops two defenders! Unfortunately, she is too short to adjust the goalkeeper!
75′ The PSG goalkeeper saves her team on a corner extended by Mathilde Bourdieu at the near post.
87′ Coumba Sow is alone in front of the goalkeeper and loses her face to face.
The analysis
Warriors. Real ones. This Sunday afternoon, Sandrine Soubeyrand's players challenged Paris Saint-Germain eye to eye. Present in the duels, aggressive in the good sense of the word, the Parisians answered the challenge which awaited them. Never really in danger, except on some situations in the first half, Paris FC was more enterprising than its opponent this Sunday.
We could almost have regrets when we compare the number of situations in the box.
This precious point will undoubtedly count when we will take stock of the season. Now it's time for the international break. Paris FC will meet Montpellier on Friday, April 15 at 6:30 pm at Stade Charléty. A match that is now a final for Europe.
The technical file
Paris FC – PSG : 0-0
Charléty Stadium
2512 spectators.
Paris FC : Nnadozie – Soyer, Butel, Greboval, Aigbogun – Vaysse, Corboz, Thiney (c) – Mateo, Sarr (Sow, 74′), Bourdieu (Ribadeira, 85′).