Sandrine Soubeyrand extends her contract until 2026 !
Paris FC is very proud to announce the extension of our women's first team coach, Sandrine Soubeyrand. The former French international is now linked to the club of the Capital until June 2026!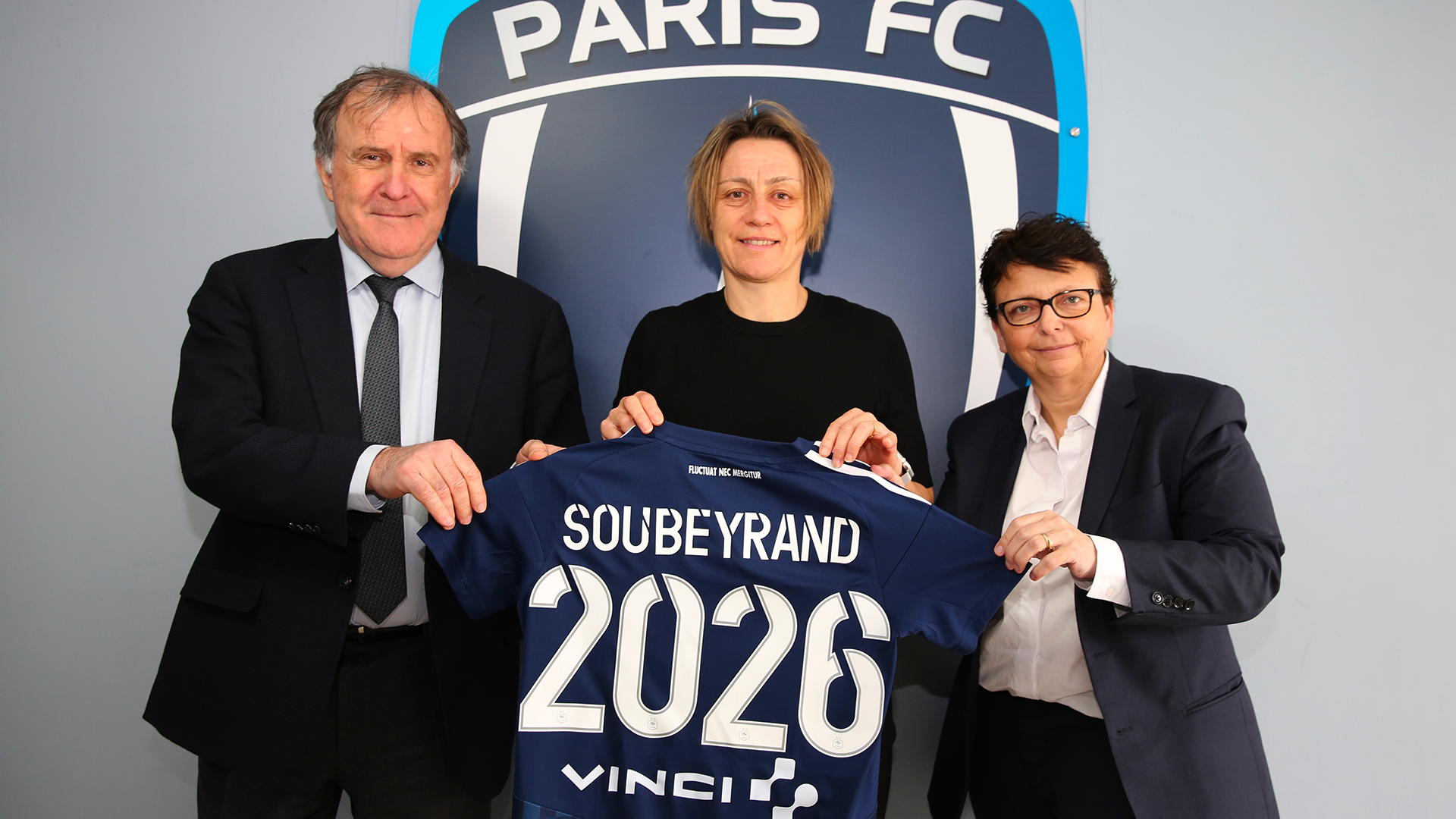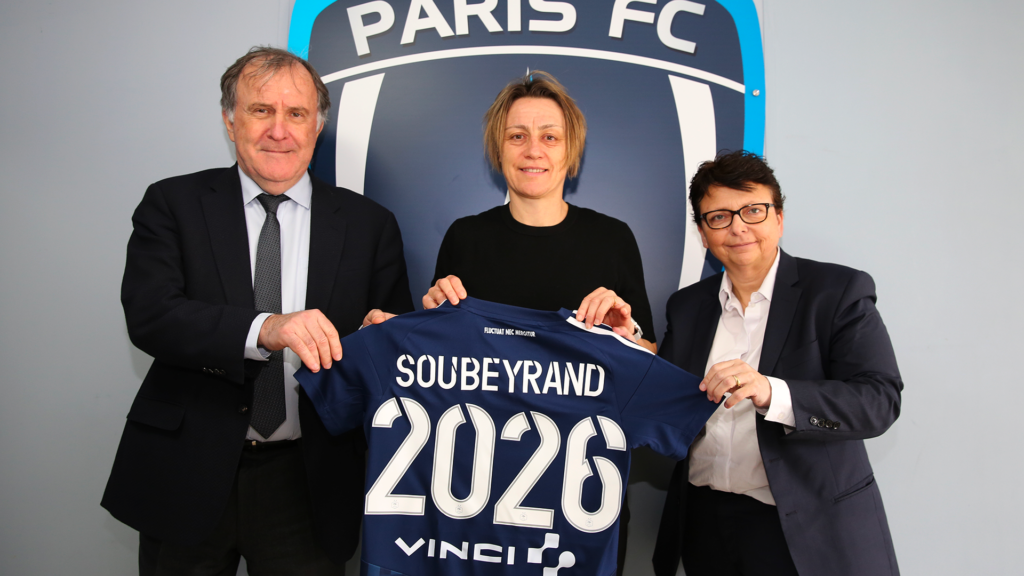 Arrived in the autumn of 2018 at the head of the first team of Paris FC, Sandrine Soubeyrand has initialed her extension this Friday binding her to Paris FC until June 2026. The record woman of the French national team selections brings, for almost 4 years now, her experience of the high level to Paris FC. With her staff, she helped the women's team to get back to European glory last season. Paris FC went from 5th place to the podium of the D1 Arkema, and continues its progression in the elite of women's soccer with Sandrine at its head.
Pierre Ferracci, President of Paris FC: "This is the result of the excellent work Sandrine has done since she arrived. She has developed a squad without many changes. The progress has been reflected in a ranking that has always been on an upward slope. 5th, 4th, 3rd with the preliminary round of the Champions League which unfortunately did not turn out in our favor this summer. It is also a sign that we continue to invest in women's soccer to give our team the means to go as high as possible. In all modesty, I think we have one of the best coaches in D1 Arkema. We were talking about Sandrine with insistence, like her counterpart in Lyon, in the French team. And like Lyon, we didn't give our national team a chance to count on her. This extension is extremely positive for the club. I am very happy from a personal point of view because, in addition to her technical qualities as a coach, Sandrine is a very good person".