Linear device of 173m facing the TV cameras for :
Animated communication adapted to your brand's news
A reinforced impact for an optimal visibility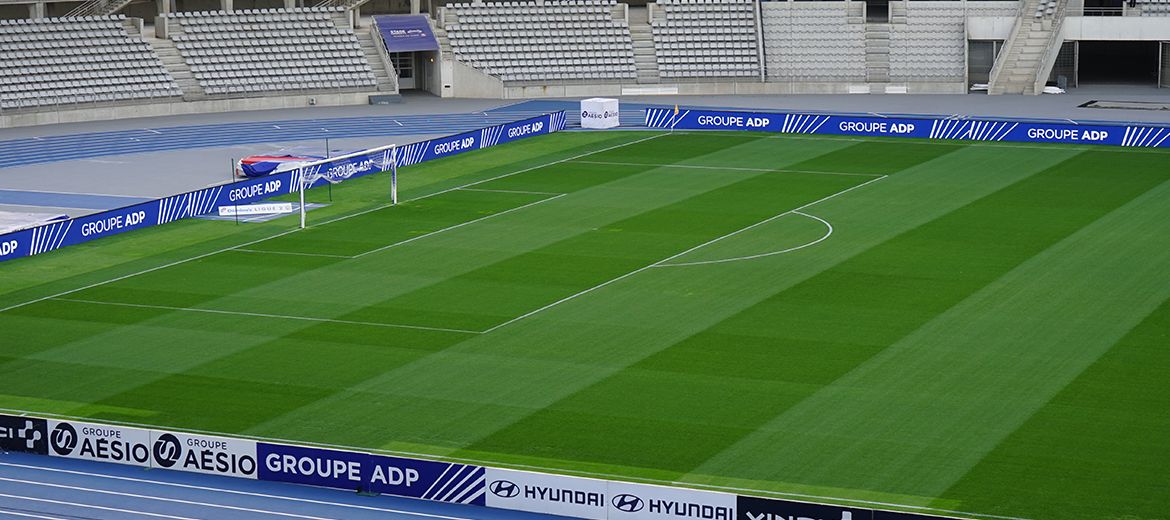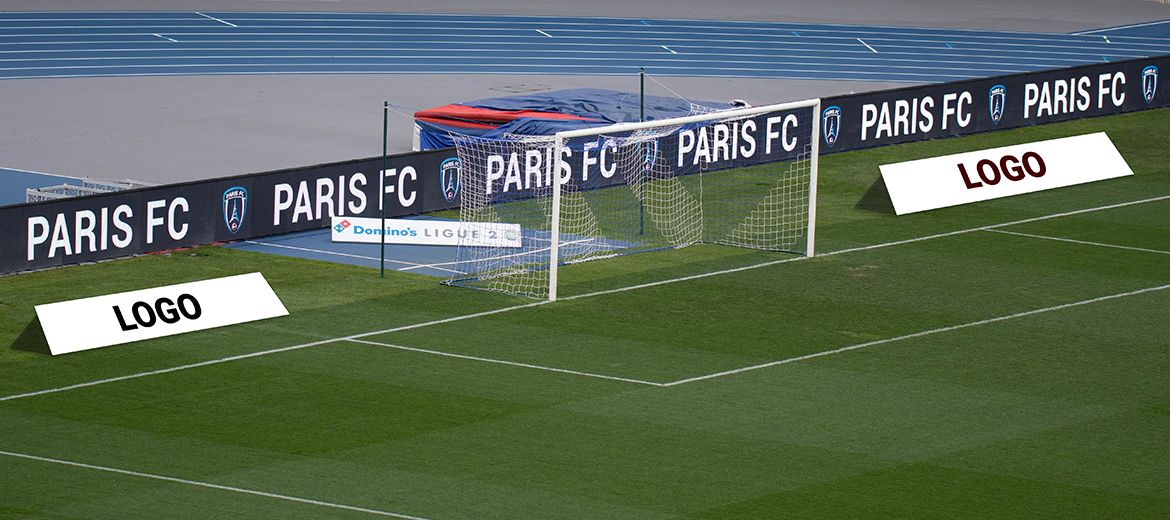 3D carpets are three-dimensional advertising supports positioned to the left and right of the goals. These devices guarantee optimal visibility for your brand.
The "toblerones" are advertising panels located behind each goal that offer very high TV visibility during the offensive phases (live and off-air).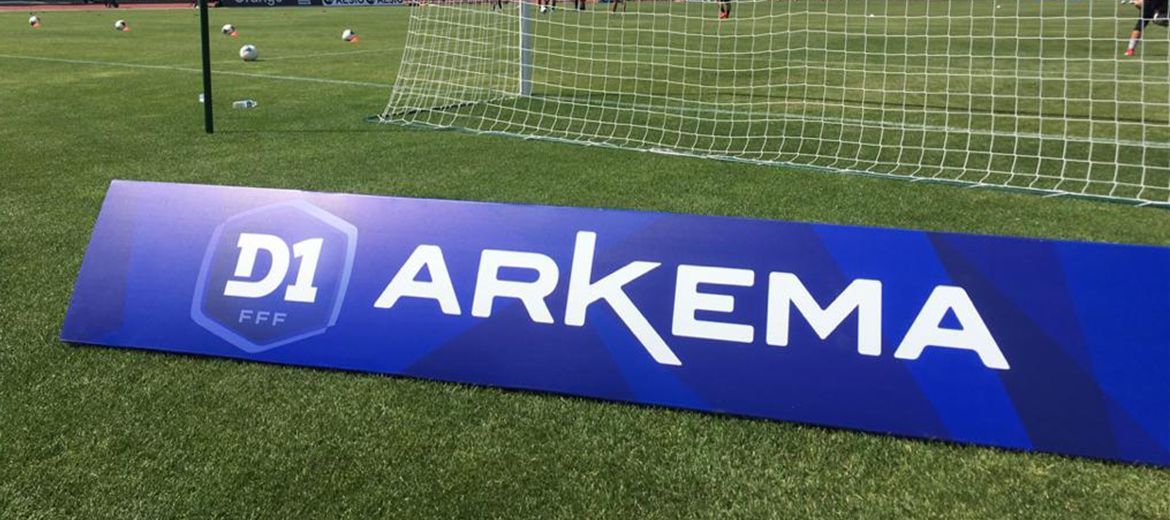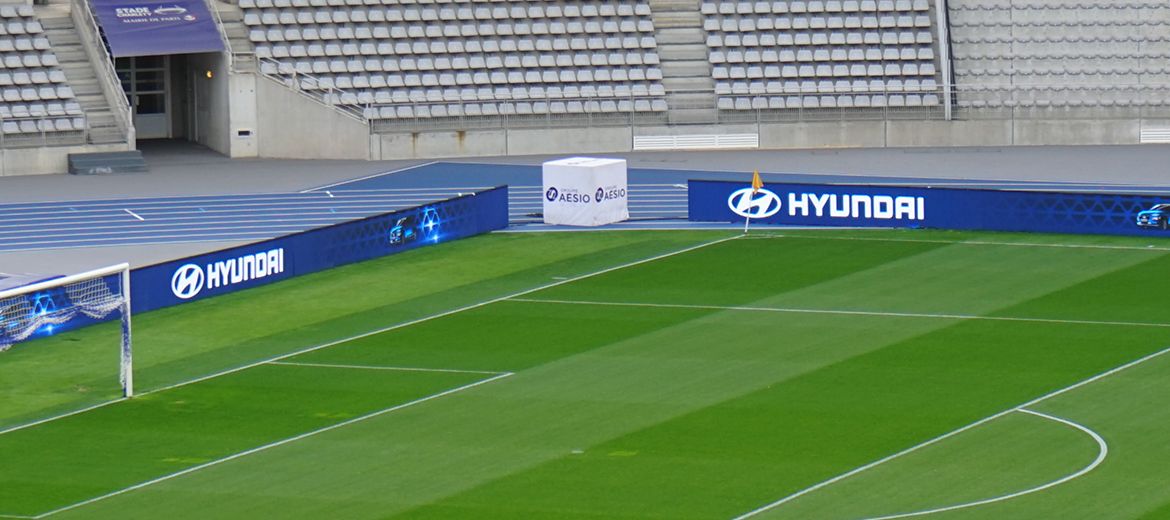 Corner boards are advertising panels located at the corners of the pitch offering excellent TV visibility. Double-sided device.
TARPAULIN CENTRE CIRCLE BEFORE THE MATCH
263m² tarpaulin placed in the centre of the pitch. Exposed from the opening of the gates until 15 minutes before kick-off, it offers maximum visibility to spectators.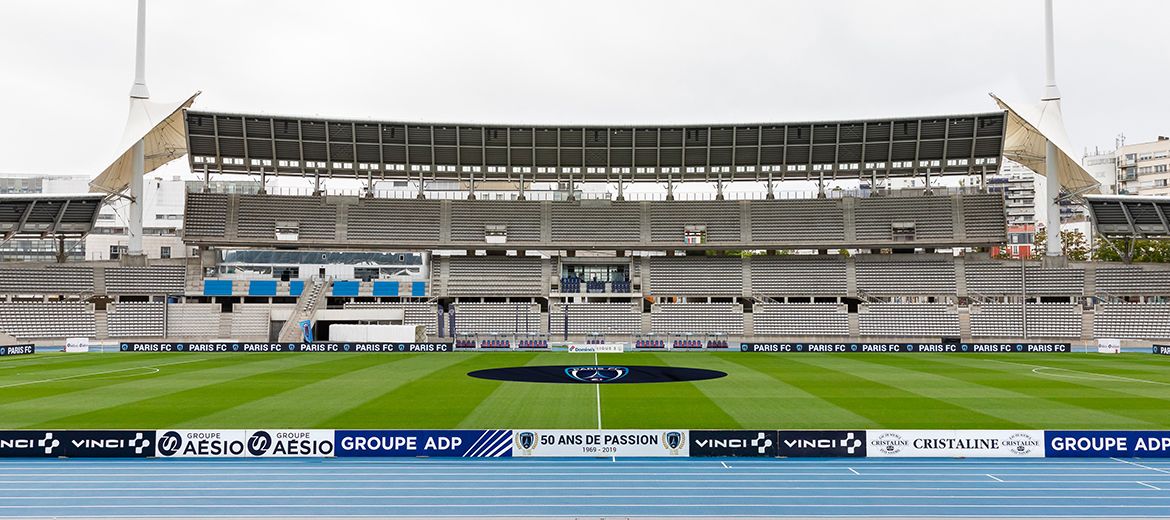 Energise the stadium stands by turning spectators into actors of the event. The proposed supports will be in the colours of your brand: tifo, flags, tap-taps.
Take advantage of the appeal of Paris FC and the fans present to organise a relationship marketing operation at the stadium entrances. Distribution of leaflets, promotional offers, product sampling. So many operations that will directly reach our supporters!
Advertise in the match programme! Advertising insertion in the match programme distributed to all spectators (VIP and general public). Four-colour printing, A5 format.
Prices: please contact us
Main partner
Major partners
Official partners
Institutional partners