Paris FC – Saint-Etienne [2-1] : A mental of steel
In a difficult match, Paris FC came through against AS Saint-Etienne by winning 2-1. Trailing before the half-hour mark, the Parisians were able to reverse the situation.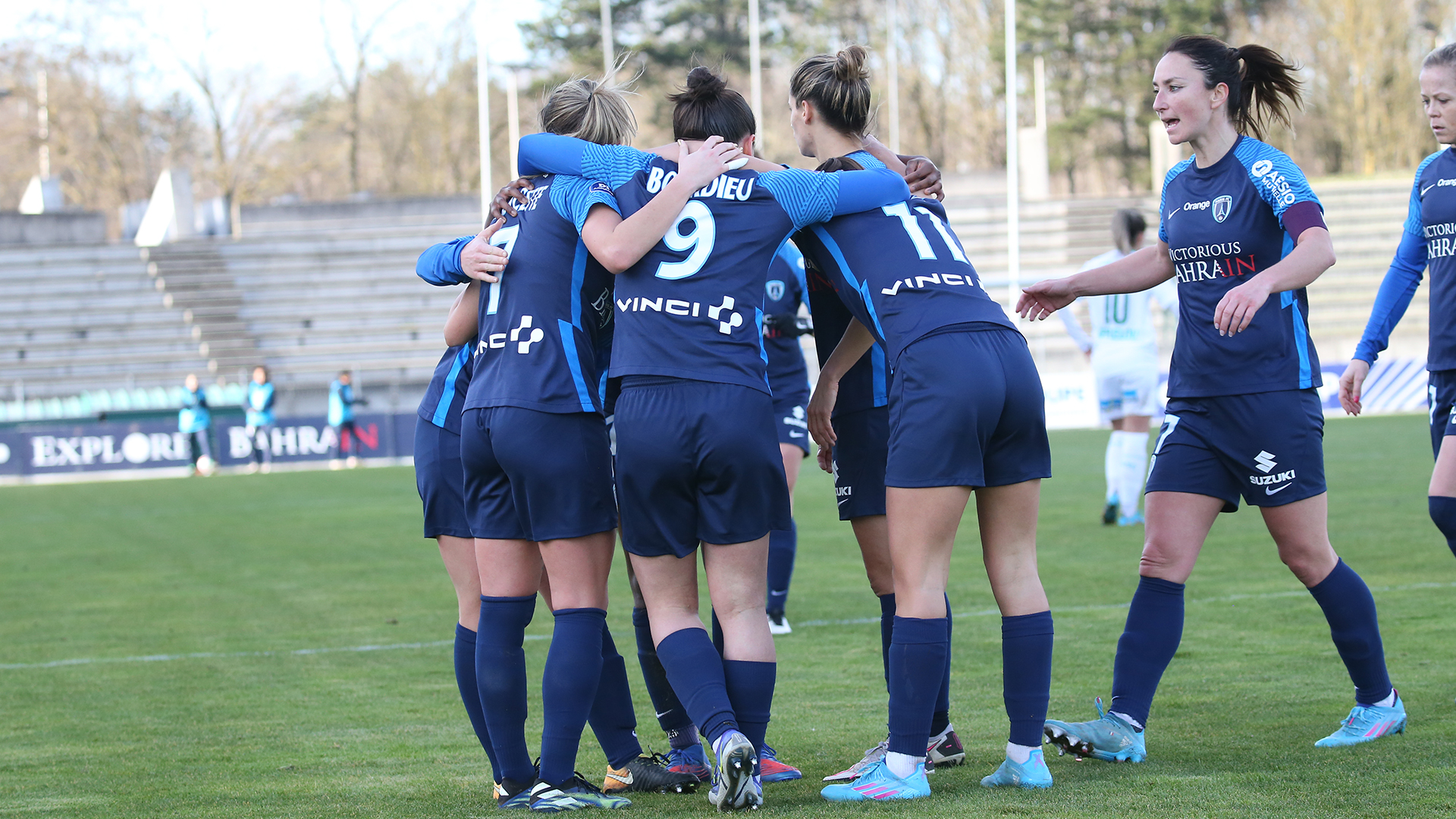 Highlights
22′ Goal. After a long ball, Gago found herself alone in front of Chiamaka Nnadozie and opened the score with a flat foot. 0-1
38′ Uffren's curling shot is saved by Chiamaka Nnadozie.
41′ GOAL ! Mathilde Bourdieu breaks through on the right side of the pitch and gets into the box. Her low cross is prolonged in her net by a Stéphanoise. 1-1
45′ At the corner of the surface on the left side, Clara Mateo launches a beautiful shot which goes just over!
56′ GOAL ! Launched by Mathilde Bourdieu, Gaëtane Thiney tries twice to beat the goalkeeper! 2-1
81′ Chiamaka Nnadozie's imperial exit at the feet of a Stéphane !
85′ Ouleymata Sarr is hooked in the box but the referee doesn't give a whistle!
The analysis
It was complicated ! But these are the kind of games that show the mental strength of our Parisian players. Facing an opponent in extreme need of points, Paris FC conceded the opening goal on the first opportunity. Sandrine Soubeyrand's players were badly beaten in the game, but they came back thanks to a csc on a big work of Mathilde Bourdieu. This same Mathilde Bourdieu served perfectly Gaëtane Thiney after the second half (56′) to allow Paris FC to take the lead.
In a chaotic end of the game, Saint-Etienne could have hoped to bring back a point from its trip, but it was without counting on Chiamaka Nnadozie, imperial in her area.
3 points, a third place consolidated. Enough to spend the international break with a light spirit.
The technical file
Paris FC – AS Saint-Etienne : 2-1
Robert Bobin Stadium
217 spectators.
Referee : Mme Laur.
Goals : Multari (41′, csc) and Thiney (56′) for Paris FC. Gago (23′) for Saint-Etienne.
Yellow card : Condon (61′) for Saint-Etienne.
Paris FC: Nnadozie – Laplacette (Aigbogun, 46′), Greboval, Ould Hocine, Soyer – Vaysse (Samoura, 79′), Jean-François (Sarr, 59′), Corboz – Mateo, Bourdieu (Ribadeira, 79′), Thiney (c).